The 2023 Style Trends to Start Shopping
Now
---
"Fashion is only getting more creative in terms of self-expression."
2023 almost has halfway through, which means it's time to start planning our fashion lady clothes vision for the year ahead.Recently, some novel colors have begun to gradually update our common color combinations, brighter colors and floral combinations have presented a new fashion theme.
Among the experts, there was a general theme for the coming year: embracing your own style"I think people are getting more comfortable with pushing the boundaries," fashion creator Kendall Rayburn tells Glamour."Fashion is only getting more creative in terms of self-expression."
So let's start the 2023 fashion lady clothes trends tour...

2023 Style Trend: Cutouts & Hollowing
Many pople should have noticed that hollowing and creative cutting deign has gradually become a popular trend of fashion lady dress from the beginning of the backless and waist cut,this controversial trend has been more and more increasing the effect of exposing the skin to a certain extent is also a fashion. The cut-out lace design is also very suitable for elegant stylish lady' dress.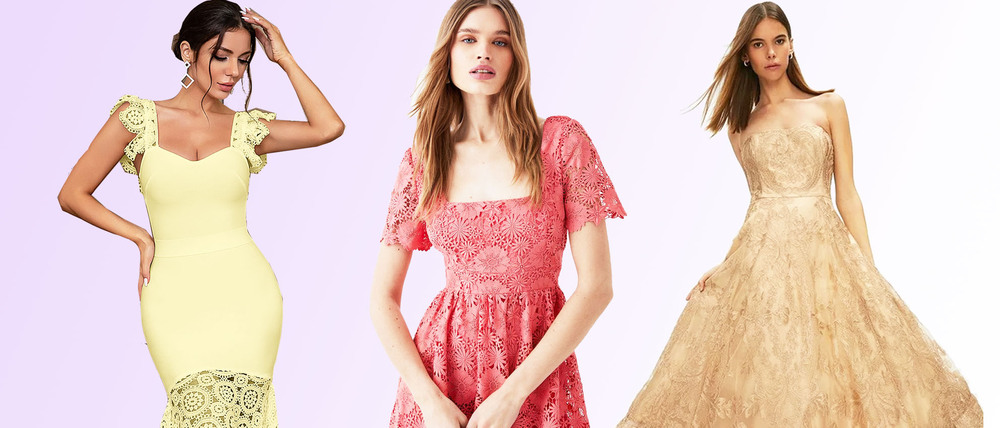 2023 Style Trend: Maximalism
boundaries." Okata says.With the development of The Times, people also began to gradually change their thinking
and mentality——more self-expression and personality display.
In other words, everyone tries their best to express their colors and ideas, embellishing themselves with a
variety of exaggerated colors or various accessories. It may be exaggerated like a overturned color palette, but it's
also a form of self-expression. Everything is yours, just the way you like it and the way you like it.
"As time goes by, it's very evident that people are getting more confident in what they wear,"the experts say.
People will also become more confident and adventurous in expressing themselves with colorful colors and prints for the lady dress.